The Overwatch League is a professional Overwatch eSports league. Its inaugural season started in 2018. The league was announced during BlizzCon 2016. The regular season lasts 12 weeks and ends with a playoffs to decide the champions of the Overwatch League.
From August 1 to October 30, there was an official player signing window during which teams signed players to contracts. Top players have already been identified through a scouting report. Future seasons will not use this system. Players must be at least 18 years old to participate in the league.[1]
All matches in Season 1 were played at an arena in Los Angeles while other locations prepare their venues. The total bonuses available for teams in Season 1 amounted to USD $3.5 million, with a minimum USD $1 million awarded to the Season 1 champion.
The preseason began on Wednesday, December 6, 2017 at Blizzard Arena Los Angeles with a series of exhibition matches. The inaugural season proper kicked off on Wednesday, January 10, 2018 and continued into June, followed by championship playoffs and finals in July.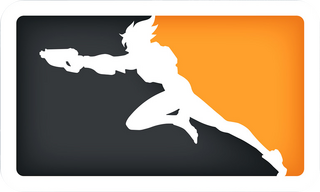 Teams
Overwatch League features twenty teams, each of which represents a major world city. The teams are divided into two divisions, based on the geographical location of the represented city:
Atlantic Division, covering teams based in Eastern North America and Europe
Pacific Division, covering teams based in Western North America and Asia
Each team may have between 8 and 12 players. Every year, each team may host up to five amateur events in their home territory.
In-game items
Overwatch players are able to support their favorite Overwatch League teams with a number of in-game items, such as hero skins showcased below.
These skins are purchasable with a premium currency called League Token (only available in select countries), which are earned by watching the Overwatch League livestreams on the official website or Twitch.[2] Each skin costs 100 League Tokens.
Past Seasons
Further information:

Overwatch League/Inaugural Season
Standing (2018 Season)
Overall
Stage 1
Stage 2
Stage 3
Stage 4
Postseason
References
External links
The Overwatch League (US)